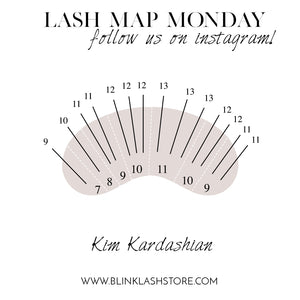 Lash Map Monday is here again!  Today's lash map is a textured Kim Kardashian map.  There are so many ways to create texture and Kim K styling.  This is one of many to come!   I recommend starting out with your spikes first using either flat lashes or closed volume fans.  Your spikes should be 2-3 mm longer than your base set and they are on the top layer.  After making your spikes, fill in the rest with your base set!  We hope you love this lash map!  Make sure to share it with a friend and follow us for more...
---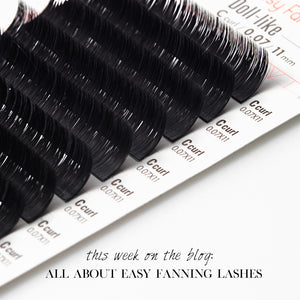 What are Easy Fanning Volume Lashes?   Easy fanning lashes are volume lashes that have been designed for lash artists in order to reduce the time it takes to create volume lash fans.  What makes them different than other volume lash extensions is that they are made up of multiple layers of individual lashes attached by a tiny amount of adhesive at their base.  Conventional volume lashes (mink lashes)  are only made up of a single layer.    What is an Easy Fanning Volume Lash? Here is a microscopic picture of the base of the Easy Fan Lashes.  As you can...
---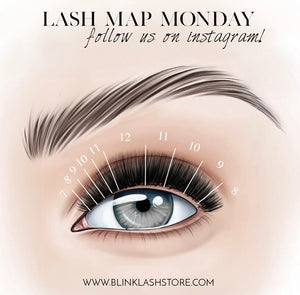 Welcome back to Lash Map Monday!  Today we are taking about a fairly unique lash map called reverse cat eye!  This map is great for clients with hooded eyes or wide set eyes.  The longest lengths are closer to the inner corners of the eyes.  I like this for wide set eyes because the longest lengths draw the eyes together.  Give this map a try and let us know what you think!  Don't forget to follow us on Instagram for more lash maps!
---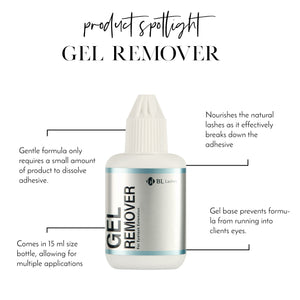 Every single week we spotlight a product and offer a 20% off discount code!  This weeks product spotlight is our BL Gel Remover.  Our gel remover has a gentle, yet effective formula that instantly begins dissolving the adhesive, making your removal service very quick, which saves you money.Another great feature about the BL Gel Remover is that it has a thick gel base that prevents product from running into your clients eyes. The last feature that I'm going to talk about is the fact that the BL gel remover has ingredients that nourish the natural lash, while it effectively breaks down the...
---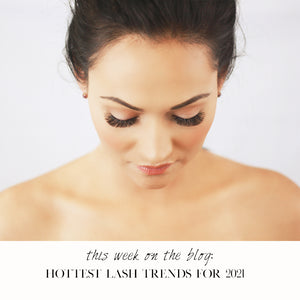 Let's face it, 2020 was a long year and a difficult one for beauty professionals.  We are betting that 2021 will be a year that our clients will let loose a little bit.  According to professional makeup a lash artists, the expectation for lash trends in 2021 are bold, creative looks, especially with the eyes because we will likely be using masks for a while longer.  We expect to see more experimental lash looks with texture, curls, and embellishments.  Trend #1:  The Wet Look According to Allure Magazine, social distancing and wearing masks has made women more open to light...